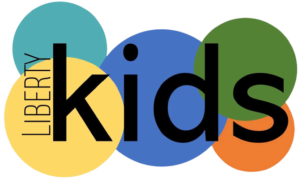 We would like to welcome Corey and Melissa Rice to the Liberty Kids family. They are very excited to start this journey and we cannot wait to see what great things they have in store for our kids.
On Sunday mornings, children ages 3 (must be potty trained) through 2nd grade are welcome to join Liberty Kids for a snack, bible story and activities.

If you have questions or would like to help out with this ministry, please email, libertykids6077@gmail.com.