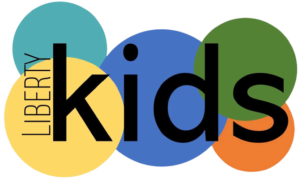 On Sunday mornings, children ages 3 (must be potty trained) through 2nd grade are welcome to join Liberty Kids for a snack, bible story and activities.

Cory and Melissa Rice are over this ministry and have many volunteers to help with the little ones so that families can enjoy their praise and worship service.
If you have questions or would like to help out with this ministry, please email, libertykids6077@gmail.com.