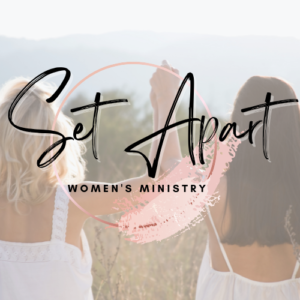 Set Apart Women's Ministry

is a community ministry FOR women BY women.
We seek to bring glory and honor to Him while ministering and uplifting our community. Our vision is to have a variety of opportunities for you to fellowship, grow, and fall deeper in love with Christ. At the same time, you can connect with and gain support from women who have faced and overcome the challenges that you may be facing now.
Together, as sisters in Christ, let's live out our calling to be set apart. Come join us on this journey. For more info, click on the Facebook icon below for more information.