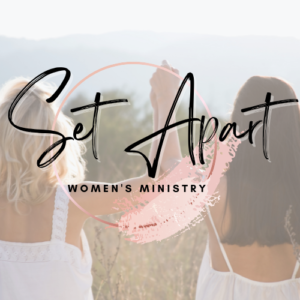 Set Apart Women's Ministry

is a community ministry FOR women BY women.
We seek to bring glory and honor to Him while ministering and uplifting our community. Our vision is to have a variety of opportunities for you to fellowship, grow, and fall deeper in love with Christ. At the same time, you can connect with and gain support from women who have faced and overcome the challenges that you may be facing now.
Together, as sisters in Christ, let's live out our calling to be set apart. Come join us on this journey. For more info, click on the Facebook icon below for more information.
Our women's ministry will be starting our next bible study
"40 Days Through The Bible" by Lysa Terkeurst and The Proverbs 31 Ministry Team. We will begin on Sunday, September 18th at 5PM. This will be an 8 week bible study. We will meet EVERY OTHER SUNDAY.
Meeting dates will be as follows:
You can purchase your book through Amazon or your favorite retailer. We will have a sign up sheet in the foyer at Liberty or click here for anyone that needs us to order for you. Study books are a few cents shy of $15. Deadline if you need us to order is Sept 7. Please join us and encourage a friend to join as well!